When we began planning our kitchen renovation I knew I wanted a white countertop with thin veining. I was going for a timeless yet modern and classic look in our kitchen. I have always loved the look of marble counters but the maintenance and price of marble did not work for us. Quartz countertops made the most sense for us due to the fact that it has little to no upkeep, is durable, and fit within our budget. When we went out and started looking for quartz, we went to three different quartz slab yards in our town and I could not find a single slab of quartz that gave me the marble look I was hoping for. Then while scrolling on Instagram, I stumbled upon a friend who had just installed the most beautiful quartz counters that resembled marble and I FELL IN LOVE! That is when I discovered Vadara Quartz.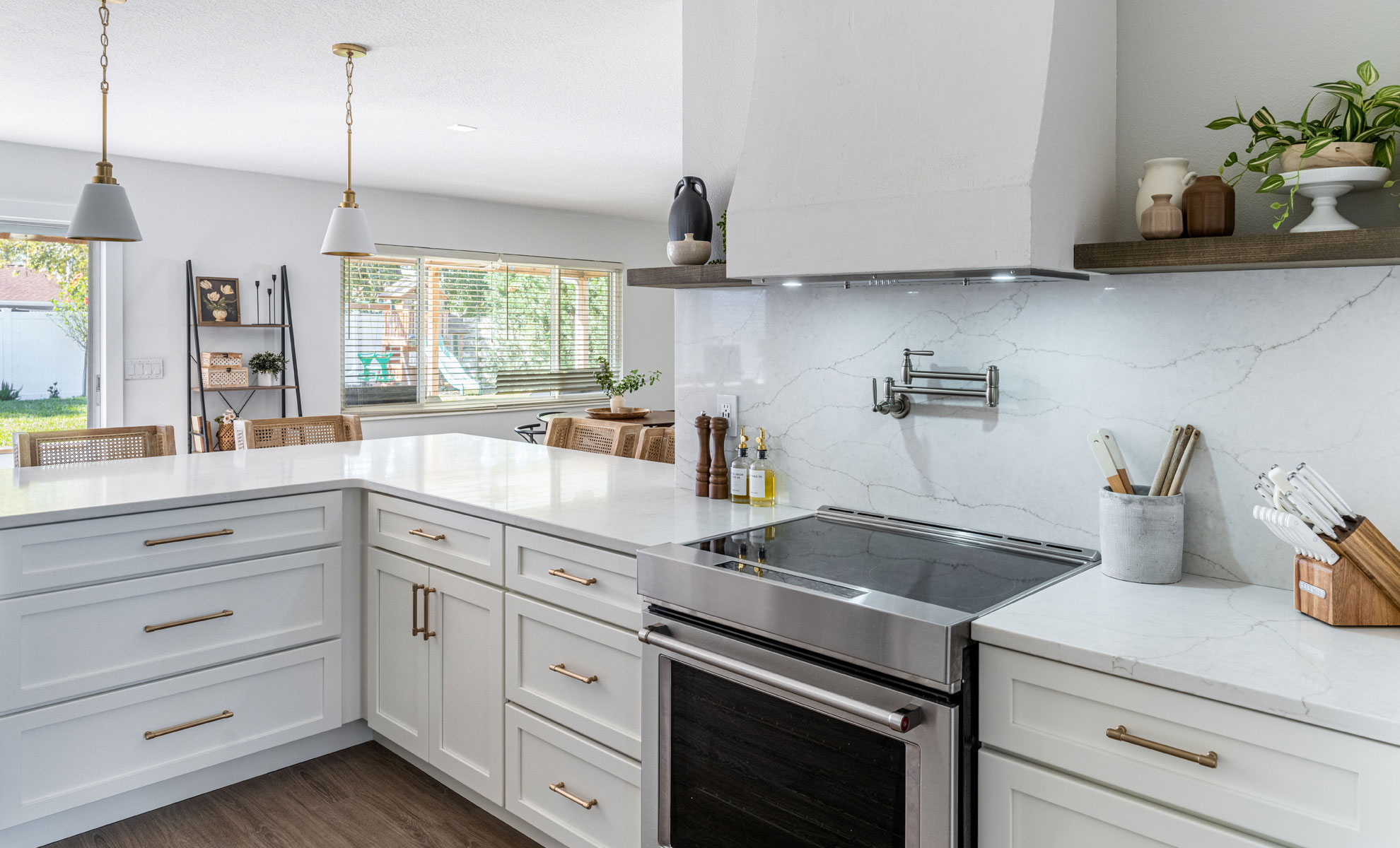 What is Vadara Quartz?
Vadara quartz countertops are made of pure, natural quartz combined with pigments, resins and expert craftsmanship. Most of Vadara's slab designs have the look and feel of marble and other natural stones. What sets their product apart is it's superior strength and durability. Vadara quartz is nonporous and will not absorb food and liquids like granite and other materials can. My favorite feature is that Vadara quartz is maintenance-free and does not require a sealer like granite and other natural stone countertops.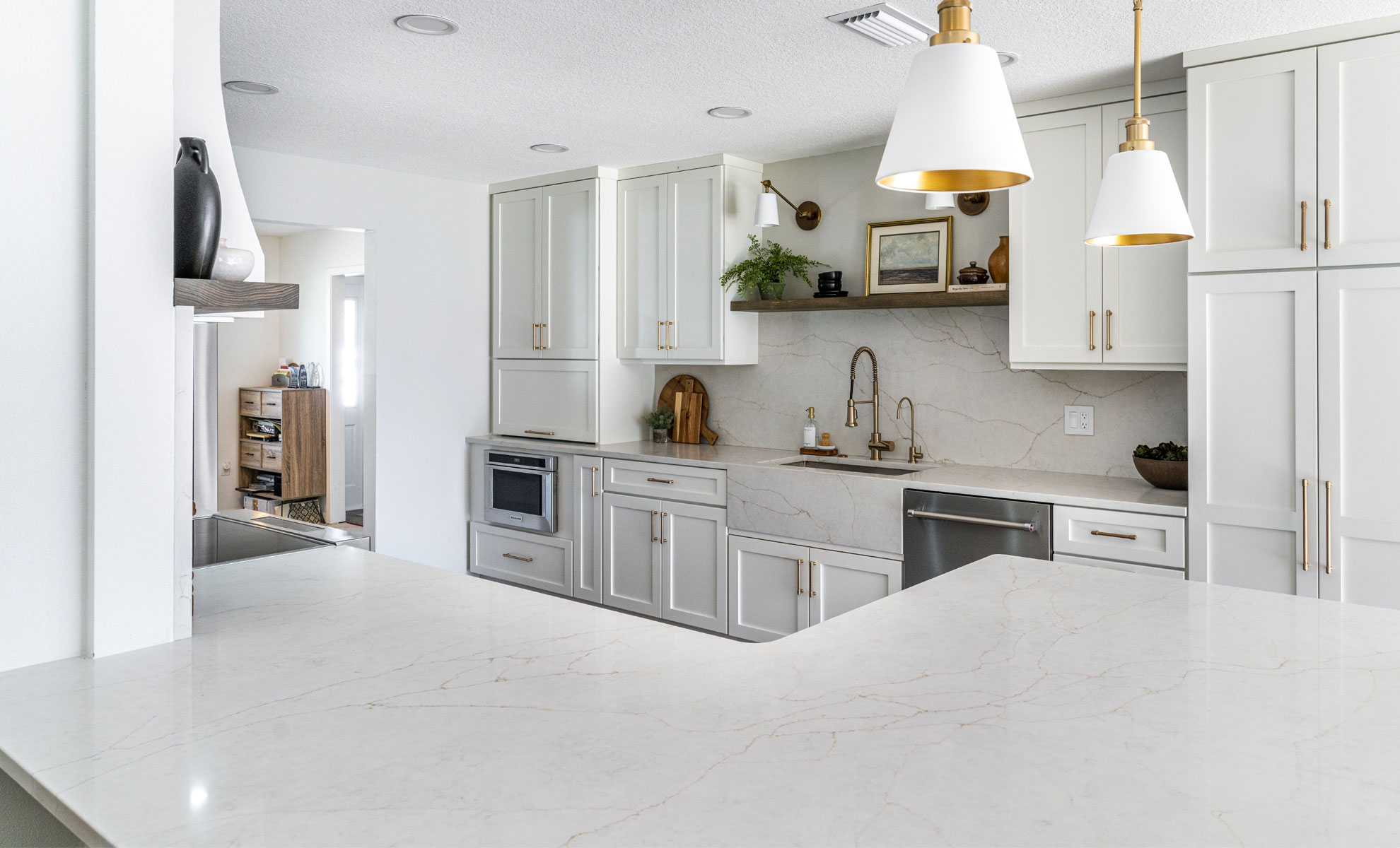 Quartz vs. Marble
I knew quartz made the most sense for us due to its durability, nonporous surface, and zero maintenance. In my search for countertops, I kept finding that other brand quartz looked artificial and man-made to me. I really loved the look of a natural stone and kept finding myself gravitating toward marble but I knew marble was not a good choice for us since it stains and scratches easily and requires regular upkeep. When I discovered Vadara and started looking through their quartz selections, I was blown away at how natural their designs were. So many of their slabs resembled marble and other natural stones and were unlike any other quartz I had seen. With Vadara quartz I was getting the superior durability, affordability and zero upkeep of quartz without giving up the look of marble that I had dreamed of.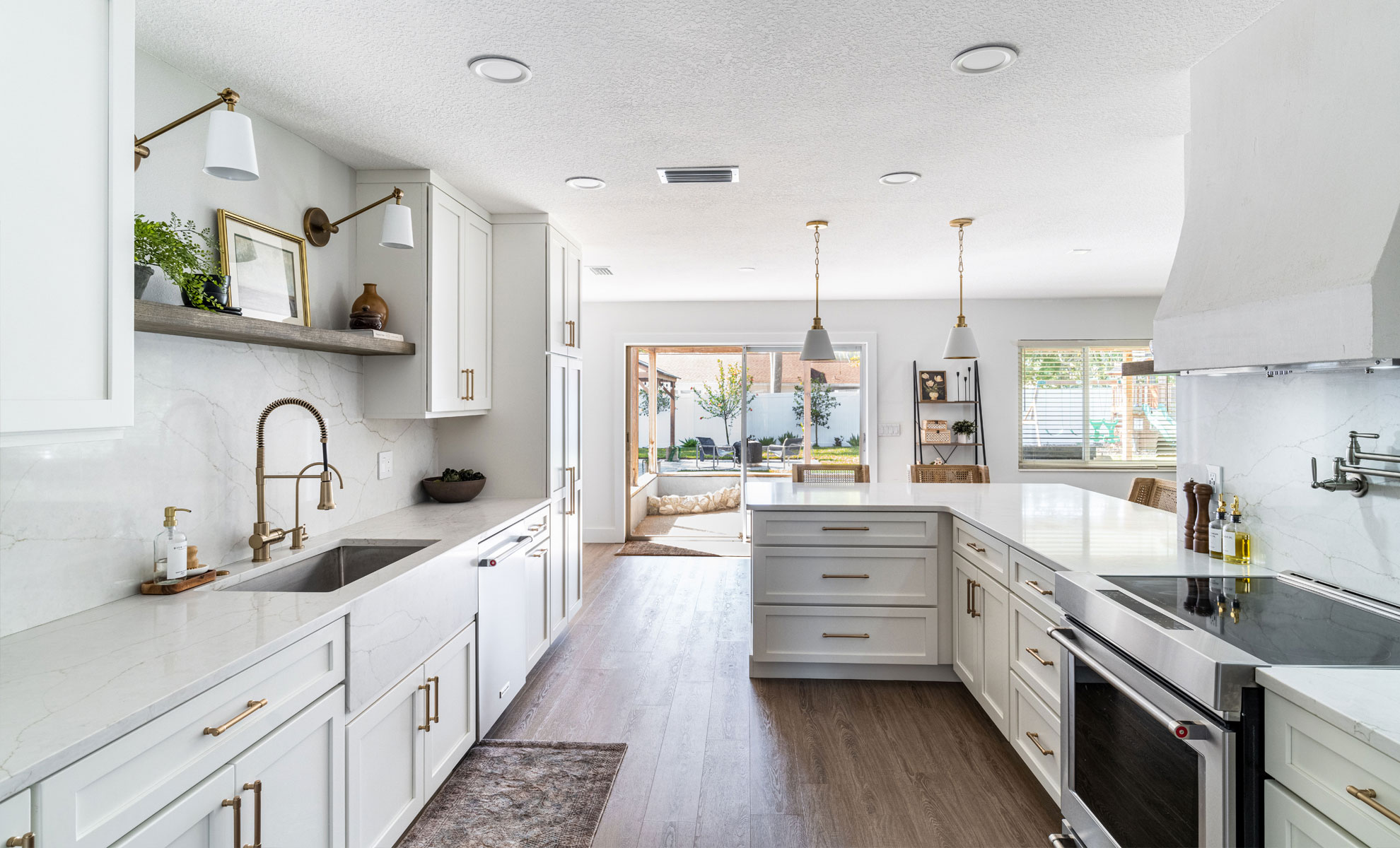 Which Vadara Quartz did we choose?
After using Vadara's "Where to Buy" feature on their website, we found a supplier local to us. They had so many beautiful Vadara slabs for us to look at which made choosing just one very difficult. I knew I wanted a white or light gray countertop with a brown or beige veining. We were able to narrow it down to 4 of their designs – Sterling Light, White Aurora, Cascada Perla, and Sereno Gold. All of them were so breathtaking but we ultimately chose Sereno Gold which has a white and light grey background with taupe and smokey-gray veining. It truly took my breath away when I saw it and it has become the showstopper in our kitchen.
How to clean and maintain Vadara quartz countertops?
Between being a busy family and having a love for cooking every night, it was important to me that my kitchen be easy to clean. I love the fact that Vadara quartz is easy to clean with no fuss. To clean the counters I can use either a mild dish soap like Dawn® or a 50/50 mix of vinegar and water. After wiping the counters clean, I wipe the counters again with warm water and then dry them with a paper towel. Vadara also has a Care and Maintenance area on their website which is extremely helpful for knowing how to clean your quartz.
How much does Vadara Quartz cost?
When shopping for quartz countertops we found that quartz fell in the mid-range of countertop pricing. The most expensive stone counters we saw were marble and quartzite, quartz was in the middle range for pricing, and granite was the most affordable. When comparing Vadara quartz to other quartz brands, we found that Vadara fell in the middle of other quartz pricing with some quartz brands more expensive and some brands less expensive. Of course pricing will vary based on your state and location but overall we found Vadara quartz to be extremely well priced for the design and durability when compared to other options.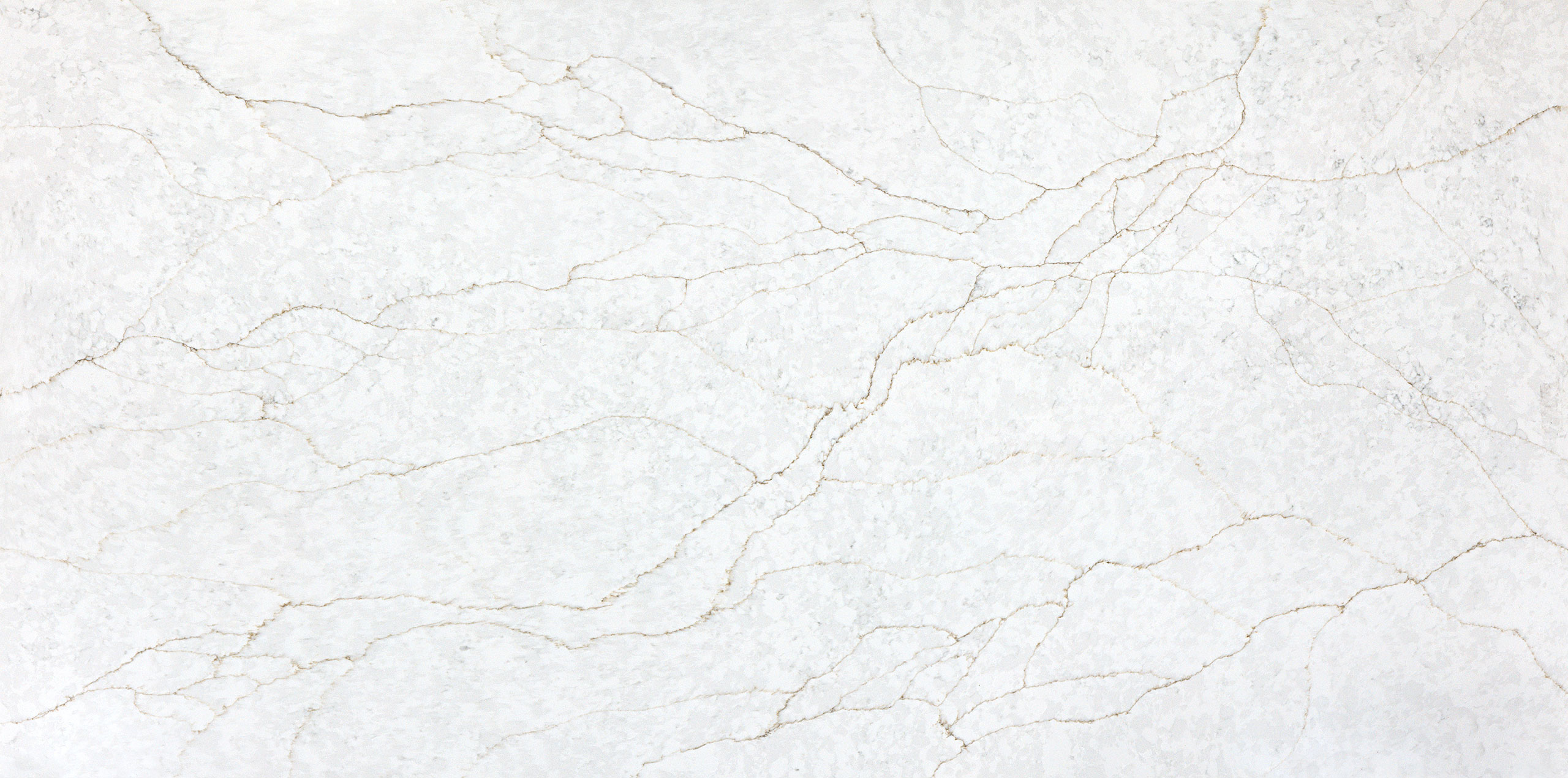 I could talk about these counters for days and it is difficult to capture the beauty in a still photo. There is so much movement and depth throughout our Sereno Gold quartz and it draws your eye to it the second you step into our kitchen. Because this quartz was so gorgeous, we decided to also use it as our kitchen backsplash. When family and friends walk into our kitchen, they immediately comment on the quartz and can't help but run their hands across it. The countertops and backsplash have become a conversation piece in our home and our kitchen is now our favorite place to spend our time. If you are wanting to transform the look of your space with a timeless and inspired design, I highly recommend using Vadara Quartz!
Thank You Vadara Quartz for providing us the quartz for our kitchen renovation!